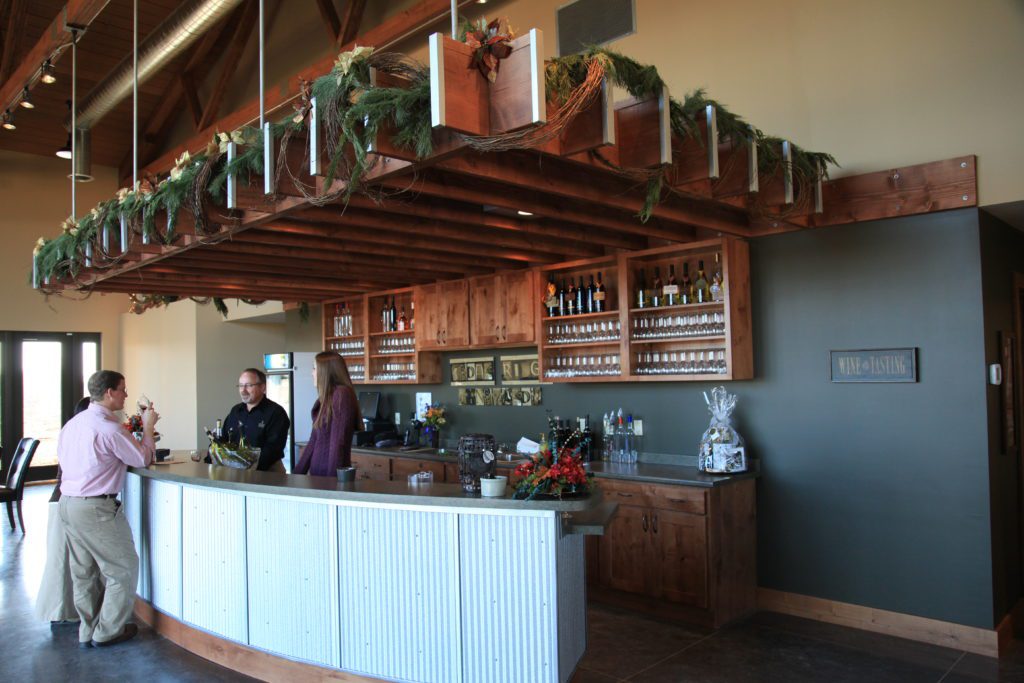 Client
Cedar Ridge Vineyards, Winery & Distillery
1441 Marak Road NW
Swisher, Iowa 52338
Total Square Footage
Architect
Solum Lang Architects, LLC
Cedar Rapids, Iowa
Project Overview
Initially, we built a 6,000 sf wood-framed structure with 16' sidewalls and open trusses. The front one-third of the building is home to a stylish tasting room with a 22' radius bar and seating for 40. The back two-thirds of the facility is a processing area for the production of wine and spirits. This area has a 1,040 sf mezzanine for dry good storage.
We returned later to construct a heated pavilion for live music and other special events. It features large overhead doors that open to the terrace and giant picture windows that overlook the south vineyard.
We returned two years later to construct a new stillhouse. This addition allowed them to double their whiskey production and be able to complete the entire grain to glass process on site. We also added 167 sf to the mezzanine and finished 300 sf of the mezzanine for office space. We also added a lab area, rest rooms, expanded and remodeled the kitchen, added barrel racks to the store portion, added grain storage, installed a grain mill and added bio-retention areas.
Most recently, we completed a 3,000 sf office building and 3,000 sf warehouse on Cedar Ridge's property. The new office building houses six new offices, two restrooms, a breakroom, a conference room, open office space room for six cubicles, storage, a reception desk and a mechanical room. The new warehouse provides climate controlled storage space for finished goods and a loading dock with two overhead doors.